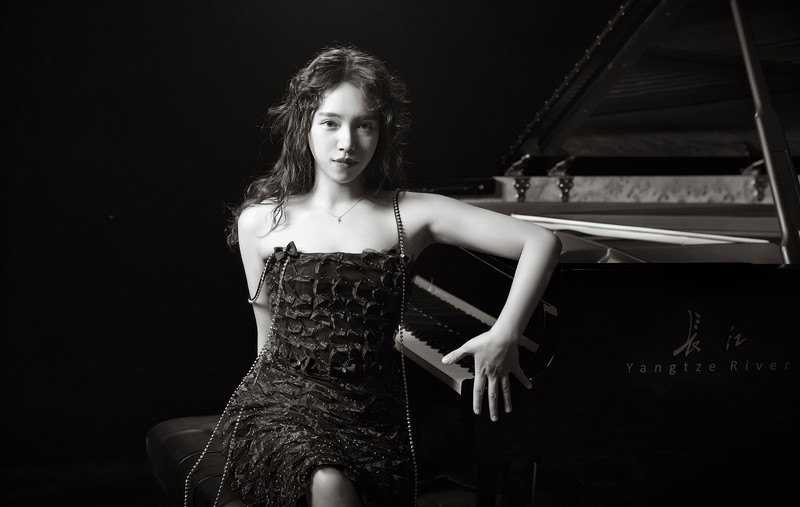 Pianist Linzi Pan, borned in Wuhan city, China, celebrated for her charismatic artistry and captivating stage presence, is set to achieve new heights during the 2020-2022 season. Featuring recitals, and concert works with world's venerated ensembles and conductors. A graduate of the Curtis Institute of Music and the Juilliard School, her teachers includes Gary Graffman and Robert McDonald. In September 2019. In the spring of 2020, Ms. Pan got granted full scholarship in Shepherd Conservatory of Music in Rice University of all year, and started her study of Artist Diploma under the guidance of Professor Jon Kimura Parker in September.
Linzi has won the Second Prize in 2017 Shenzhen International Piano Concerto Competition. Also, she was the First Prize Winner at the 1st International Music Competition Harbin in 2018. She was the only Chinese candidate as well as the youngest competitor in the final round. Not only the whole process was live streamed on Medici.TV but also the award photo of her was also captured on the billboard screens in New York City Times Square. Fifth Prize in 2016 Hong Kong International Piano Competition, as well as the Fourth Prize in 2011 Liszt International Piano Competition (Netherlands), where she received high recognition from masters like Emanuel Ax, Stephen Kovacevich and Arie Vardi.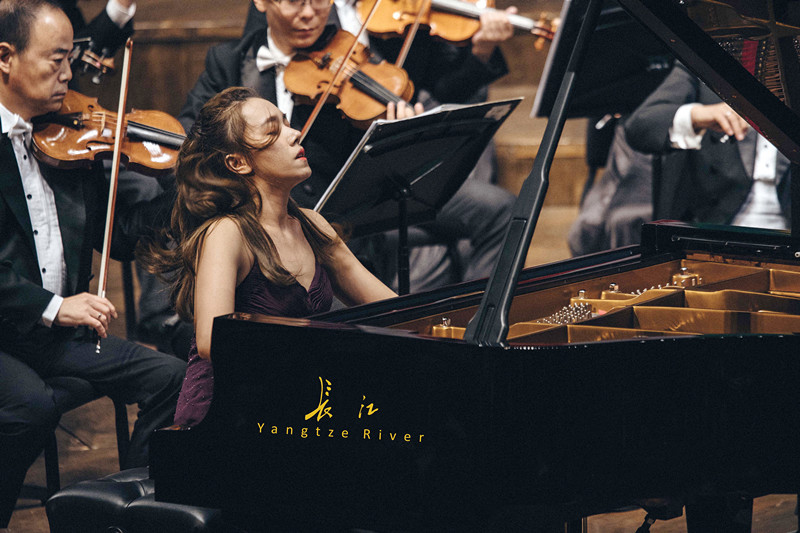 In addition, Ms. Pan continues her commitment to the concerto repertoire. As a result, she is a popular concert hall artist with a repertoire with 20 piano concertos; Most recently she performed Prokofiev Piano Concerto No. 3,Rachmaninoff Piano Concerto No.3, as well as Tchaikovsky Piano Concerto No. 1 in many different locations. In fall 2019, with a limited of five days' notice, Ms. Pan stepped into the performance of Rachmaninoff Piano Concerto No.3 in Harbin Concert Hall, and accomplished it with great reviews from Conductor Yongyan Hu and local press and media. "Linzi Pan, another rising star armed with impeccable virtuosity that speaks lots of music. Her performance creates a music magnetically field that sucks in the whole orchestra's playing. She has such a sensitivity of sound and timing beyond verbal description." And she is a frequent guest soloist with international symphony orchestras, she has cooperated with numerous world renown orchestras including The Staatskapelle Weimar National Symphony Orchestra; Serbian Radio-Television Orchestra; City Chamber Orchestra of Hong Kong, Symphony Orchestra of Houston, Macaw, Shenzhen, Guangzhou, Shanghai, Guiyang, Harbin, and Harbin Conservatory of Music; as well as the Philharmonic Orchestra of Wuhan, Xiamen, and Sichuan Conservatory of Music. She had performed the famous Chinese Piano Concerto "Yellow River" in 10 cities in China and her playing has also been praised as one of the best interpretation on this piece. ("Yellow River" concerto has featured as a statement of cultural exchange in the 1972/73 opening of diplomatic relations between the US and China.)Ms. Pan has been signed by Parson Company, as one of the promising Yangtze River Piano Artist. And she has now been assigned as guest pianist for The Chinese Symphony Orchestra and to be featured in their concert series in 2020-2022 season.