Lin Daye
Music Director & Principal Conductor of Shenzhen Symphony Orchestra
Associate Head of Conducting Department, Shanghai Conservatory of Music
Prize winner of the 6th International Conductors' Competition Sir Georg Solti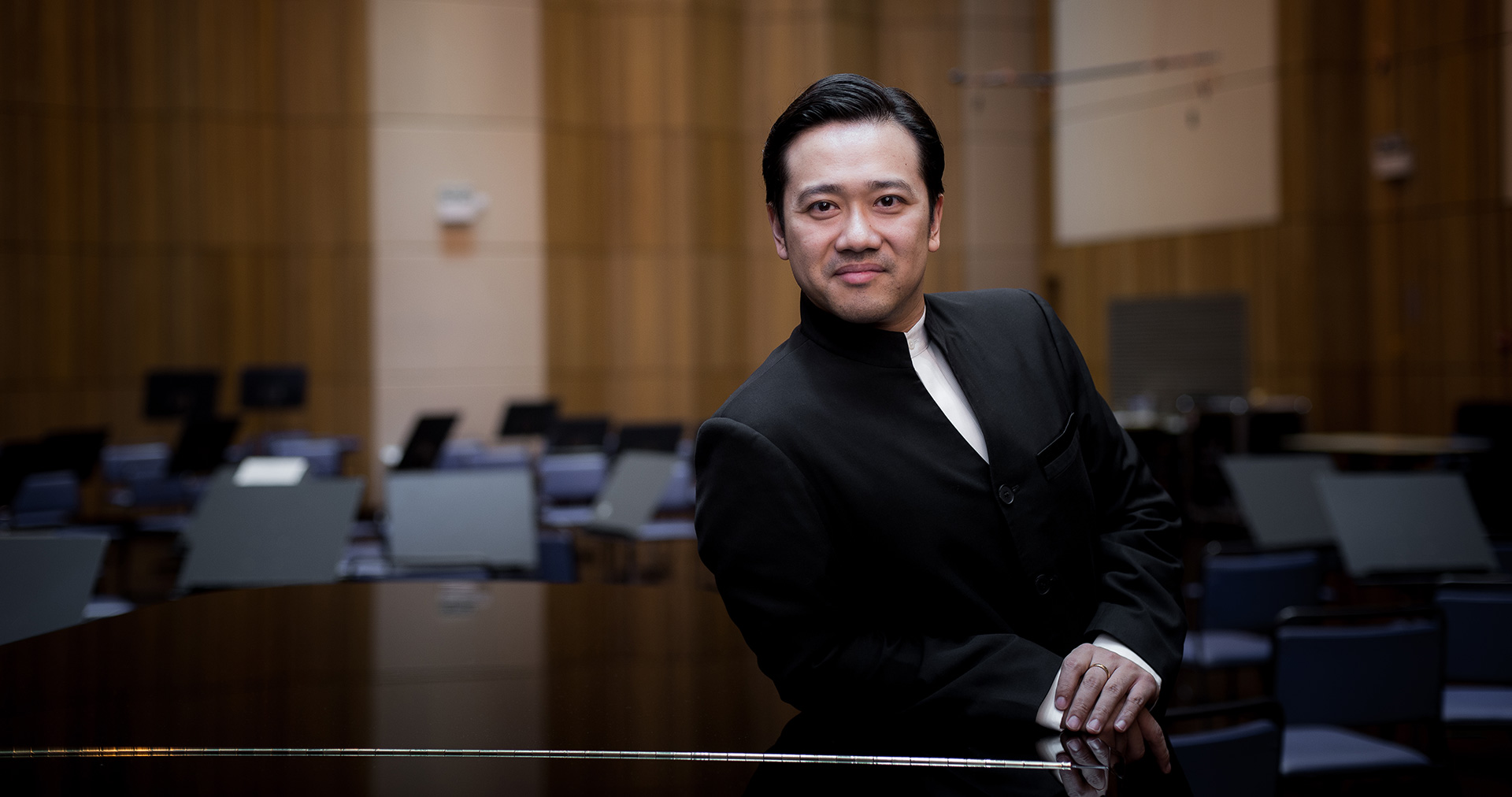 LIN
DA
YE

Distinguished young conductor, Daye Lin was born in 1980 in Shandong Province, China. He has studied conducting under tutelage of Prof. Xu Xin at the Central Conservatory of Music in Beijing, Prof. Zhang Guoyong at the Shanghai Conservatory of Music, at the Hochschule für Musik Hanns Eisler in Berlin under the guidance of Prof. Christian Ehwald and obtained the Konzertexam certificate in Germany.
Between 2010 to 2015, Daye Lin was appointed as Principal Conductor of the Guangzhou Symphony Orchestra (GSO) and made several concert tours with the GSO in homeland and overseas. At the Shanghai "Music in the Summer Air" festival, in August 2010, he conducted London's Royal Philharmonic. In October 2010 he conducted the Chinese premiere of Madame White Snake – the Pulitzer Prize-winning new opera co-commissioned from Zhou Long by Opera Boston and the Beijing Music Festival (BMF).
In 2011, he made a very successful North American debut with the Vancouver Symphony Orchestra. In 2012, Daye Lin won the First Prize at the 6th Sir Georg Solti International Conductors Competition which held in Frankfurt, Germany and being the first Chinese recipient of this competition. In 2013, he has awarded the Outstanding Contribution Award by Guangdong Musicians Association.
Highlights of 2013-2015 season include the world premiere of a major new work named A Symphonic Epic "Nine Odes" by Zhou Long at the Beijing Music Festival. In 2015, he has received the invitation from Mariinsky Theatre to attend the Musical Olympus International Music Festival and conducted the St Petersburg Symphony. In June 2015 he was chosen to replace Edo De Waart, and conducted the Shanghai Symphony Orchestra in the new SSO Symphony Hall. In September, Daye Lin has appointed as the Associate Professor and Head of Teaching and Research of Conducting Department at the Shanghai Conservatory of Music under recommendation of conducting scholar-Mr Huang Xiaotong, conducting educator-Mr Zhang Guoyong and well-known conductor-Mr Yu Long. Recently, he has appointed as the Associate Head of Conducting Department at the Shanghai Conservatory of Music.
In 2016, Daye has conducted China Philharmonic Orchestra, Castillo y Leon Symphony Orchestra and the Composition Concert of Zhao Jiping at the Shanghai Spring International Music Festival. In May, Daye has officially appointed as Music Director and Principal Conductor of Shenzhen Symphony Orchestra (SZSO). In September, he emergence his first appearance as music director with SZSO on the international stage of the Ljubljana Festival, Emilia Romagna Festival, Merano Festival as well as Radiro – International Radio Orchestras Festival in Romania invited by the Emilia Romagna Festival and Radio Romania.
Highlights of 2017/18 season include his appearance at the Filarmonica Artura Toscanini, Nürnberg Symphony Orchestra, Seattle Symphony Orchestra and the Orquesta Filarmónica de la UNAM in Mexico and SZSO Belt & Road middle east Europe concert tour.
In 2019, once again invited by the Emilia Romagna Festival, Donizetti Festival and the state of Erlangen, Nuremburg to conduct SZSO at the Ljubljana Festival, Donizetti Festival, Festival delle Nazioni, Kammerphilharmonie dacapo München among others.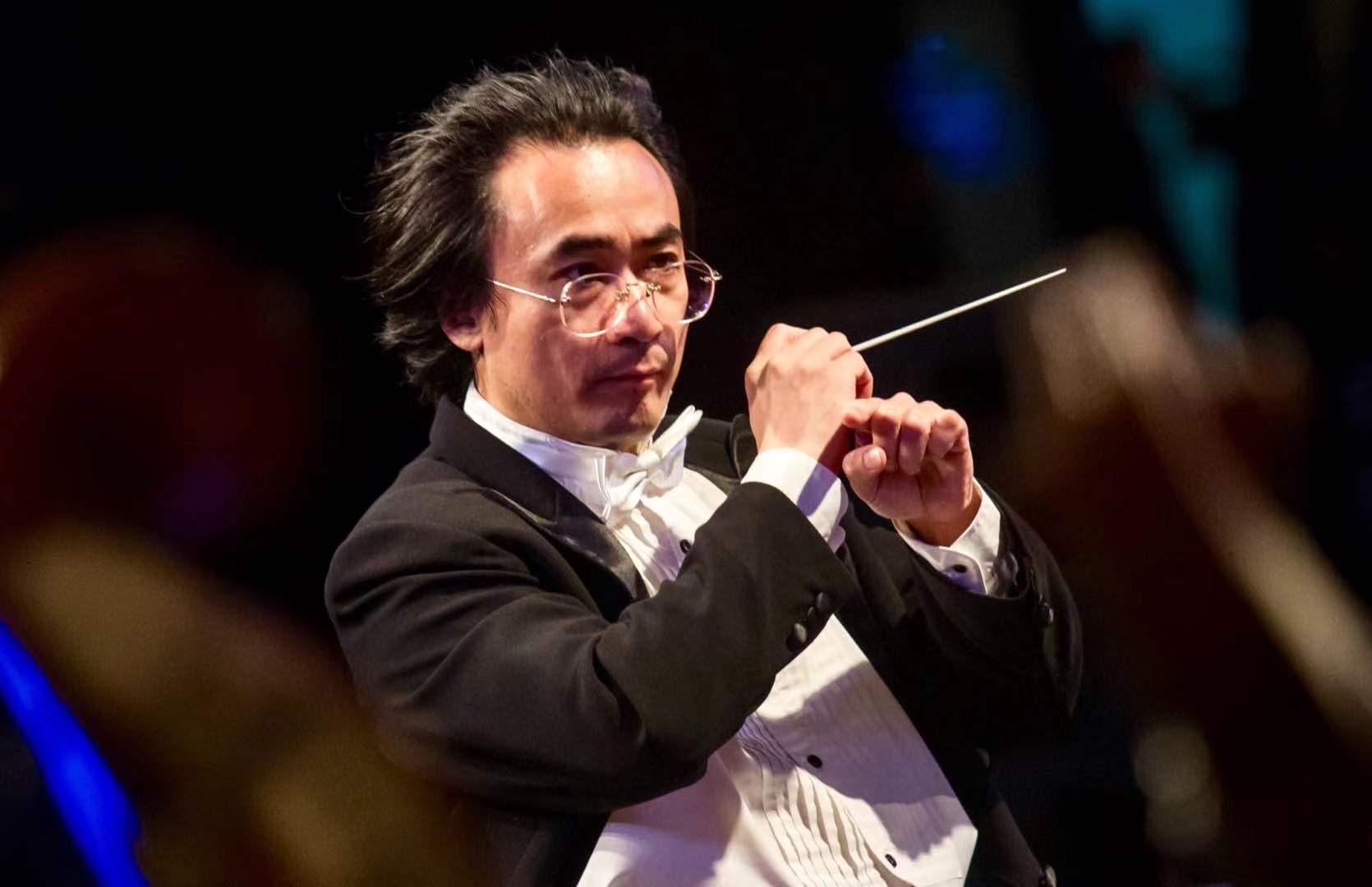 FU
REN
CHANG

Artistic Director and Principal Conductor of Xiamen Philharmonic Orchestra
Conductor of the 2nd China Shenzhen International Piano Concerto Competition in 2011
Conductor of the 4th China Shenzhen International Piano Concerto Competition in 2017
Conductor of the German Irmler (Qingdao) International Piano Competition in 2017
Jury member at German Pianist Prize International Competition in 2017
He studied at the Music Primary School Affiliated to the Shanghai Conservatory of Music, the Music Middle School Affiliated to the Shanghai Conservatory of Music and the Shanghai Conservatory of Music. He learnt dulcimer, piano, composition and conducting. In 1993, he won a prize in the first competition for conducting in China. Then he went to Germany to pursue further study and learnt conducting at the Berlin University of the Arts and the University of Music and Theatre "Felix Mendelssohn Bartholdy" Leipzig. And he acquired the highest degree and certificate in musical performance in German – the "Meisterklassenexamen". He took part successfully in the international conducting course under Sir Colin Davis, Maestro Panula and Maestro Claus Peter-Flor.
Over the years, he has conducted numerous orchestras in Europe, America, Oceania and Asia, won high praise and gained popularity among orchestras and local audiences.
Fu had been engaged in the Shanghai Orchestra, the Shanghai Symphony Orchestra, and the Shanghai Conservatory of Music. In 2005, he was appointed as the chief conductor by Das Sinfonie Orchester Berlin, conducting regular symphony concerts at Berlin philharmonic hall every year. For ten consecutive years, he conducted New Year's concert at the Berlin philharmonic hall, performing Beethoven's 9th symphony.
In October 2013, he was appointed as artistic director and principal conductor by the Xiamen Philharmonic Orchestra.
In February 2014, the recording of Bruckner fifth symphony performed by Xiamen Philharmonic Orchestra under Renchang Fu has received unanimous acclaim from experts and peers at home and abroad, and has been collected by "Bruckner Discography" as archive. The live recording of the concert, published by China Record Corporation, was held by the Berlin State Library.
Fu has been eagerly devoted to the popularization of symphony over the years. He is adept at making innovation in repertoire and form based on local culture and characteristics of the times. He has successfully planned and conducted many concerts with distinctive styles and features, such as: Crazy Classical, Fill the World with Love, When Yangko Meets Tango, Greetings from Santa Claus, and Philharmonic & Youth Philharmonic. All of these concerts have won high praise and received warm responses from the audience.
In addition to conducting, Fu also attaches great importance to musical composition. He strives to integrate elements of contemporary music and folk music with Western traditional composition techniques. Over the past few years, he has composed and orchestrated more than 80 orchestral and chamber music works. His works are well received by the audience and insiders. He won the first prize in the Original Work category of the 2014 Fujian Music & Dance Festival Competition with his work Magic Percussions. The orchestral version of Horse Racing adapted by Fu is warmly welcomed by local audiences and orchestras at concerts at home and abroad.