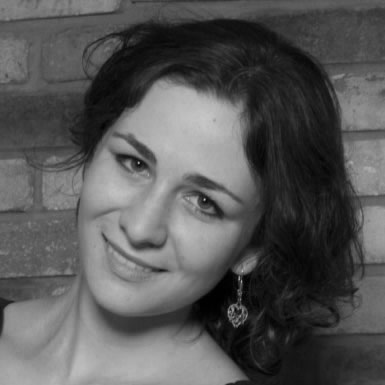 Galina Chistiakova was born in 1987 in Moscow into a musical family. She started her piano studies at 3 years old with her mother and professor H.Khoven. In 2005 she finished The Central Music School under the Moscow Conservatory named after P. Tchaikovsky (H.Khoven and A. Ryabov). Then she entered The Moscow Conservatory and finished it in 2010 with Professor Mikhail Voskresensky.
Now she is a student of postgraduate course of Moscow conservatory (class of M.Voskresensky) and a student of International Piano Academy "Incontri col Maestro" in Imola (class of professor Boris Petrushansky).
During her professional years Galina won many prizes in different competitions, including: "The 3rd Moscow International Chopin Competition for Young Pianists"; "The 7th European Chopin Competition in Darmstadt"; "The 2nd International Piano Competition in Memory of Emil Gilels"; "The 3rd Scriabin International Piano Competition"; "Maria Callas Grand Prix 2008"; "Concourse Grieg – I.P.C." and many others.
Galina has also been awarded scholarships in many foundations: "Russian Performing Art", "V. Spivakov's foundation", "New Names" and "A. Scriabin Association". She has also recorded compact discs with them. She played in master class of A. Sandler, A. Bonduryansky, D. Bashkirov, P.Badura-Skoda, T. Currentzis etc.
Galina has large and various repertoire – from the baroque to romantic and modern periods. Except for solo, she also plays an active part in chamber music with different ensembles. The most frequent and permanent of them is a piano duet with her younger sister Irina Chistiakova.
Since 2000 Galina traveled, playing solo and with symphonic orchestras, in concerts over Russia, France, Germany, Poland, Austria, Italy, Czech, Belarus, Ukraine, Finland, Japan, Greece, Spain, Monaco, Norway. She has also performed on various TV and Radio programs. Galina has also been worked several times as a member of the jury at youth competitions in Russia. She is a member of A.Scriabin society in Moscow.